I spy….Trotters in the Huffington Post. The Royal Baby frenzy has reached Canada!
Kate Middleton Baby Stores: Where The Duchess Of Cambridge Shops For Royal Heir
The Huffington Post Canada  |  Posted: 06/24/2013 1:22 pm EDT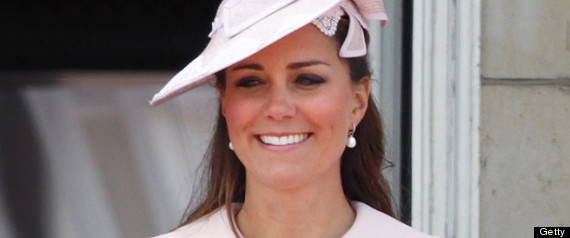 With the imminent arrival of the royal heir, 
Kate Middleton
 has been shopping up a storm for her baby.
The Duchess of Cambridge, who is due to give birth to her and Prince William's first child in July, has a few favourite baby shops she likes to frequent.
Earlier in June, Duchess Kate was spotted at high-end interiors store Bernard Thorp in London, choosing beige and brown fabrics, wallpaper and a dark beige and terracotta herringbone sofa cover to outfit the Kensington Palace baby nursery. (No blues or pinks for the future third-in-line to the throne!)
Middleton has also been shopping at Trotters, a fancy childrenswear and accessories store, which is conveniently located near Kensington Palace on Kensington High Street in London.
"Kate has been in here several times," a shop assistant told People magazine. "She always bought clothes when she came in."
The store, which ships to Canada, includes cozy knitwear cardigans, pink tutus,cupcake lipgloss and soft, cuddly toys. Wonder what Her Royal Hotness bought for her heir or heiress!
Kate Cambridge also visits luxury childrens furniture store, the awesomely namedDragons of Walton Street which sells (get ready for it) Beatrix Potter cribs, nightstands, chests and pencil boxes.
Kate and Will's wee royal will be one stylish baby!
Now that Catherine is on maternity leave (her last public appearance was at the Trooping the Colour last week), the 31-year-old has plenty of time to prepare for the grand arrival, which will take place in the Lindo Wing of St. Mary's Hospital in London, the same hospital where Will and Prince Harry were born.
As for the sex of the royal tot, the public will be notified of the baby's gender soon after the proud parents find out for themselves. (Maybe that's why Kate is opting for neutral colours for her nursery.)
We can't wait to meet the newest arrival to the royal family!